Latest
Most Viewed
Most Loved
A-Z
My Fanfiction
My Subscriptions
My Subscribers
Create New Fanfiction
My Personal Journal
Published
: 28 May 2014
, Updated :
24 Jan 2018
Cast
:
Catherine(oc), Kim Woojoong, Park Chanyeol, Park Jiyeon.
9
Subscribes
|
42469
Views
|
14
Loves
Synopsis
forced to move back to her hometown is not that bad. but leaving them behind? it's worse than bad. they're the reasons for her to stay, they are her happiness- her friends.
"Some days I wonder if you're missing me. other days, I wonder why I'm still wondering..."
(EDITING ON PROGRESS. )
I DECIDED TO CHANGE THE WHOLE THING. I AM SO SORRY.
but you won't regret.
Komentar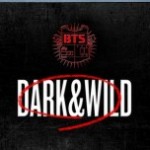 PutChan414
Rabu, 29/04/2015 14:31
Next chapter... please...!!


Sastia Emilia
Jumat, 05/12/2014 12:59
Kyaaaa.... ga sbar nunggu kelanjutannya, *.* sukaaa bgiiit jalan ceritanya:*


ShiRan
Jumat, 28/11/2014 09:33
You Know? This is so cool!
Aku baru baca sinopsis dan beberapa bait di chapter 1. Tp aku udh yakin bgt ini FF pasti bagus bgt. Dan tau kenapa aku semangat buat lanjutin bacanya? Coz, Ada Si Won Oppa & Park Ji Yeon!!! Hahaha... I love it. So, Fighting for author!!!


chintya rizka
Jumat, 21/11/2014 13:29
lanjutin dong...



myccakep
Jumat, 21/11/2014 06:55
berhubung aku suka siwon, aku jd tertarik baca cerita selanjutnya fighting

COPYRIGHT 2020 DREAMERS.ID PUBLISHED BY DREAMERS NETWORK