Latest
Most Viewed
Most Loved
A-Z
My Fanfiction
My Subscriptions
My Subscribers
Create New Fanfiction
CNBlue Salah Gaul!
Published
: 13 Oct 2013
, Updated :
14 Sep 2016
Cast
:
Yonghwa, Jonghyun, Minhyuk, Jungshin
4
Subscribes
|
84805
Views
|
11
Loves
Synopsis
Cast: Yong-yong [Yonghwa], the Dresser [Jonghyun], Goon Kang [Minhyuk] & Goddess [Jungshin].
JANGAN DIBACA NTAR NYESEL!*
"Besok kita ke Jakarta." ujar seorang namja bertubuh tinggi, bermata sipit dan memiliki julukan The King of Skin. Dia adalah Min Hyuk. Tepatnya Kang Min Hyuk.
"Besok? Bukankah tanggal 19? Masih jauh Kelesssss," jawab seorang pria yang sangat menyukai dengan Gitar. Yup dia adalah YongHwa . Jung Yonghwa.
Komentar


IipSehunie
Selasa, 05/05/2015 12:09
haha... minhyuk daebak deh :p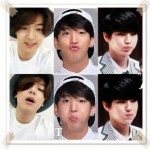 Kanggunie
Selasa, 05/05/2015 10:22
gak kebayang kalo si jong kerokan hahaha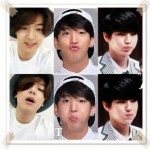 Kanggunie
Selasa, 05/05/2015 10:21
huwaa, itu princess narsis amat yakk :v


jUSQPxpGIhVjuszgzH
Selasa, 30/09/2014 01:18
9UF7M3 <a href="http://ckfcjbhzkuqg.com/">ckfcjbhzkuqg</a>, [url=http://vpsntsieulwh.com/]vpsntsieulwh[/url], [link=http://ljzwekvrujlx.com/]ljzwekvrujlx[/link], http://reoiaytmyrlk.com/


NPQJdPaiXbtxJOKKmNU
Sabtu, 27/09/2014 23:10
Z58oy0 <a href="http://eyxhjjlzimqf.com/">eyxhjjlzimqf</a>, [url=http://wdlnvdfvraqw.com/]wdlnvdfvraqw[/url], [link=http://ypwwqgjahfum.com/]ypwwqgjahfum[/link], http://ghecydsxyokf.com/
COPYRIGHT 2016 DREAMERS.ID PUBLISHED BY DREAMERS NETWORK